Bold, Creative, and Reliable Web Design Studio
Web design agency in Dublin specialising in website design, logo design, SEO, and more
Web Design Studio Dublin, Ireland
We are a strategic and creative website design studio based in Dublin, Ireland. We work with companies of all sizes and in almost every sector to offer expert, cost-effective web design and digital marketing services with tangible results. Our areas of expertise include website design, website development, e-commerce, SEO services, logo design and more. We are a small group of bold, imaginative, and open-minded professionals. By merging our collective design, technological, and experience expertise, we create effective, pertinent, and memorable digital solutions that connect customers to brands and companies.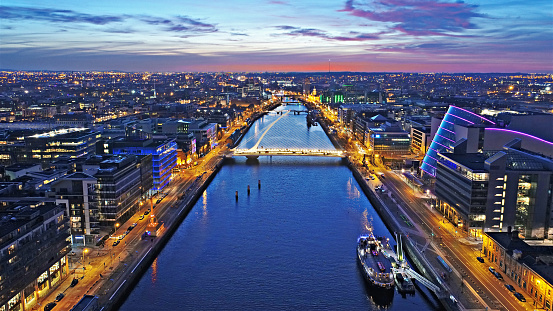 Working with Next Line Design
We are a dedicated group that is passionate about what we do. We like and welcome new challenges with an open mind, a thirst for knowledge, and a passion for working together to find solutions. We constantly offer value to our customers on schedule and within budget, putting their needs and objectives first.
Web design services that make a difference
Our web design and development, SEO, logo design, and digital marketing solutions can help you realise your ideas whether you're just getting started or looking to grow your company.
Web design and development that is engaging, responsive to the environment and user behaviour, and works seamlessly on desktop, tablet, and mobile platforms.
Search Engine Optimisation (SEO)
In order to help you develop and strengthen your online presence and begin ranking with Google, SEO is woven into every step of our web design process.
We produce eye-catching and enduring brand identities and logo designs that not only leave an impression now but do so well into the future.
Frequently asked questions
Below are some of the most frequently asked questions and answers about us.
Everyone! We have worked with individuals, start-ups, small businesses and medium-sized companies.
We work with everyone, from regional to global clients, on informational websites, e-commerce, and portfolios.
From the beginning, we take the time to get to know each and every client, taking into account their specific requirements for their projects and companies. We take each and every one of our clients' investments very seriously. We take the time to create a solid foundational strategy and then execute it iteratively, as closely as possible keeping to the terms, budget, and timeline that were previously agreed upon.
We value clients feedback
Extend your business' reach to a larger target audience today
Your next project can be planned, executed, and monitored with our professional web design studio in Dublin.